WHO WE ARE
Leisa Prowse Consulting helps organisations to deliver infrastructure and contentious planning projects and explore complex challenges with their stakeholders.
Leisa has almost 30 years of experience in community and stakeholder engagement, and social impact assessment. With more than 230 projects under her belt, Leisa understands complex and contentious projects in the transport, resources, energy, water, education, health, property and government sectors, and the challenges they face.
Leisa has successfully managed sensitive and complex stakeholder and community issues, helping clients to achieve stronger project outcomes. Her genuine curiosity and flexible approach allows her to quickly get to the heart of an issue, so that she can leverage her experience to deliver practical and cost effective advice.
Leisa is tertiary-qualified in both town planning and communication. This rare combination of skills enables her to meaningfully engage with a range of stakeholders at different technical levels, while ensuring that the results of engagement processes can be readily incorporated into technical studies.
Leisa has a strong track record in communicating complex technical concepts in plain English in material intended for a community audience. Leisa has also held roles where she was responsible for the final review of government documents, providing publication approval.
Leisa understands people and their issues, and has worked with a range of stakeholders from landowners to legislators. She has worked with communities in urban, regional and remote areas across Queensland and Australia, and stakeholders representing a range of cultural groups.
Leisa is skilled at facilitating discussions with individuals and groups ranging in size from five people to 5,000. She has proven experience conducting productive meetings with groups that are hostile or outraged.
Additionally, Leisa is a member of the International Association for Public Participation (IAP2) and an Ambassador for IAP2, reflecting her commitment to IAP2 and best-practice engagement processes.
Angela Flanagan
SENIOR CONSULTANT
Angela brings more than 10 years of communication, and stakeholder and community engagement experience across construction, planning, major events, and utilities projects. Infrastructure projects for road, rail and telecommunications, where she has worked for both the client and the contractor, have seen her work across Australia.
A natural astuteness, combined with Angela's experience, brings a pragmatic yet inquisitive approach to creating big picture strategies that consider bespoke project details. This results in empathy for stakeholders and community members, and an ability to create collaborative solutions.
Angela has demonstrated experience in creating succinct reports and briefs that demonstrate stakeholder and community opportunities and risks for projects. She also has a strong track record working in multi-disciplinary team environments.
Angela holds a Bachelor of Communication (Journalism and Public Relations) from Griffith University, Queensland. She is currently completing a MSc in Digital Marketing from the University of Salford, United Kingdom, with a focus on the benefits that data driven analytics, decisions and targeted communication can bring to stakeholders and community engagement. As a lifelong learner, she also holds a Diploma of Management (Business), certificates in IAP2 Public Participation, Change Management Practitioner and Project Management.
Katia Salazar Reviakina
CONSULTANT
Katia has eight years experience in stakeholder and community engagement, political and public relations, and public policy development and implementation. Her public policy work has included social sustainability, urban planning, urban transport and mobility, and environmental management. During her career, Katia has worked with public and private companies in Australia and overseas, particularly in Colombia and Russia.
Katia's experience includes negotiating with a range of stakeholders and community members to ensure the effective implementation of public policies, and public and private sector projects. She has strong report and brief writing skills, and has demonstrated experience working effectively in a multi-disciplinary team environment.
Katia holds master's degrees in both urban and regional planning, and governance and public policy. This combination of skills is complemented by a bachelor's degree in political science and economics. Katia has also recently completed the IAP2 Certificate in Engagement.
Katia is a member of the International Association for Public Participation (IAP2) Australasia and a member of the Steering Committee in charge of establishing IAP2 Latin America, recently approved as an IAP2 Emerging Affiliate.
Amelia has two years experience delivering community and stakeholder engagement activities on a range of infrastructure and planning projects across Queensland.
With a Bachelor in Regional and Town Planning from the University of Queensland, and more than five years of experience in the hospitality industry, Amelia has a strong customer service focus and attention to detail, which she applies to her work with stakeholders and community members. Amelia's experience has also provided her with communication and written skills that allow her to effectively engage with community groups and community members.
MEMBERSHIPS AND CERTIFICATIONS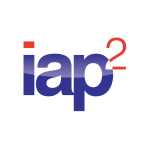 International Association for Public Participation
Certified Engagement Practitioners, and Members
Local Buy Prequalified Supplier
Business Management Services BUS272, Marketing & Public Relations
We help our clients to quickly get to the heart of community and stakeholder issues, harnessing energy and expertise along the way to serve the purpose of a project and keep it moving forward. Our advice is practical, nimble and cost-effective because it is informed by a significant track record of achieving tangible results on over 70 diverse projects delivered across Australia.
Established in 2013, Leisa Prowse Consulting offers a team that delivers the full-range of engagement techniques guided by a commitment to collaboration, two-way dialogue based on plain English explanations, listening with empathy, and adding value to project outcomes.
HOW WE SERVE THE PURPOSE OF A PROJECT
We keep it moving forward using:
Meaningful collaboration through value-add conversations are part of our DNA.
We foster focused, empathetic, robust two-way conversations to improve engagement and make a difference.
We create communication that is easily read and understood to ensure that your audience understands the project and technical concepts.