Actively listening
Moving the conversation forward
Harnessing community insights
Capturing insights on environmental issues
We explore complex challenges on your project
We help organisations have conversations that make a difference
HOW WE SERVE THE PURPOSE OF A PROJECT
We keep it moving forward using:
Meaningful collaboration through value-add conversations are part of our DNA.
We foster focused, empathetic, robust two-way conversations to improve engagement and make a difference.
We create communication that is easily read and understood to ensure that your audience understands the project and technical concepts.
We help companies have conversations that make a difference with their stakeholders. Click here for more.
Queensland Walking Strategy
The Leisa Prowse Consulting team supported the delivery of Queensland's first walking strategy.
Queensland Education Accord Summit
Leisa Prowse Consulting led the facilitation of the Queensland Education Accord Summit, attended by more than 450 delegates.
LEADING PROFESSIONAL ENGAGEMENT PRACTITIONERS
Interesting news, insights and research.
In 2020, Leisa Prowse Consulting took face-to-face engagement online, find out how it went Click here
Practical, nimble, cost-effective
MEMBERSHIPS AND CERTIFICATIONS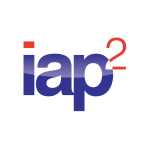 International Association for Public Participation
Certified Engagement Practitioners, and Members
Local Buy Prequalified Supplier
Business Management Services BUS272, Marketing & Public Relations
Our Director, Leisa Prowse, has almost 30 years of experience in community and stakeholder engagement and social impact assessment.
With more than 230 projects under her belt she understands complex and contentious projects in the transport, resources, energy, water, property, education, health, and land use development sectors.
Her genuine curiosity and flexible approach allows her to quickly get to the heart of an issue, so that she can leverage this experience to deliver practical and cost effective advice.